Pool Tourney for SETX Seniors
Where did you start playing pool? For me it was a small town pool hall known as much for the frequent fights as for the quality of actual pool play.
I'm too old for that nonsense now. I prefer a nice, quiet, civilized place to play pool with other civilized adults. If that's the kind of game you're looking for, try the Best Year's Center in Beaumont. They have a great pool room- just for Beaumont seniors.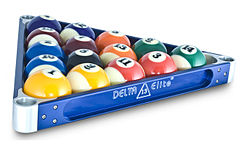 The Pool Hall at Best Years Center will have a Christmas Billiard Tourney, December 20 and December 21.
To  qualify for play in the Tournament players must play at the center the whole month of November and December. Players will not be able to just walk in and start playing during the tournament without already having qualified- just swing by the center this week to find out what you need to do to be qualified.
While you're there, play a couple of games just for fun.
You'll find a great place to enjoy billiards and to meet new people.
Address: 780 South Fourth Street Phone:
Phone:  409- 838-1902
Hours: Monday – Friday, 8 a.m. – 5 p.m.