Preparing for Power Outages
Power outages can happen for a variety of reasons, bad weather, blown transformers, brown outs, even animals like squirrels, rats and snakes can cause power outages in your home. The summer brings heat storms, winter brings ice storms, both can cause power outages. So there really are a lot more reasons to be concerned and prepared for power outages than just hurricanes.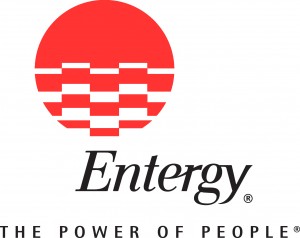 A quick list for preparing would include the following:


*Make sure you have plenty of lightable objects ie; flashlights, lanterns (battery operated are safest), candes and glow sticks. Make sure they are also kept in an easily accessible area.

*Attach glow in the dark stickers to flashlights to make them easy to find in the dark

*Keep your glowsticks in the freezer. This will allow them to last longer (up to 4 or 5 days instead of just 2)

 Put candles into deep reflective materials.. a metal bowl, a pot that's deeper than the candle etc. This way the candle will make even more light from the reflection

Make sure you have a first aid kit handy.. you just never know

Make sure you have Entergy's emergency power outage number stored in your phone. You won't have the light or power to look it up

Get some self powered flashlights and a self powered radio. That way you don't have to worry about batteries running low when you're trying to hear what's going on or see where you're going.

Make sure you have car chargers for your cell phone. You won't have the ability to charge them otherwise

Stock up on batteries for flashlights, radios, and portable fans.. yes, you'll need one of those too

Make sure you have your pantry stocked with non perishable foods and water for at least    weeks worth (water should have 3 weeks worth stored.. your body can survive without food longer than it can water)

Make sure to have a gas grill or hibachi to cook on

Fill any empty spaces in your freezer with bottles of water.. these will act as ice blocks when the power is out and will help your items last longer. That can make a huge difference especially if the power is only off for a few hours or even just a day.

And finally.. make sure to have a few fun board games or cards available. Being without any electronics can see really boring until you do it the way we used to have to live.. by spending time together! You might even enjoy the power being off.
Power outages are never fun but if you prepare properly you can survive it and have more fun than you ever thought. Entergy will work to get the power back on as quickly as possible. But in the meantime, being prepared means being able to get through it with ease and as comfortably as is possible under the circumstances.
ENTERGY Texas Contact Info
Q. What number do I call for account information and general customer service questions?
A. 1-800-ENTERGY or 1-800-368-3749
Q. What number do I call to report an outage?
A. 1-800-9OUTAGE or 1-800-968-8243
Link to ENTERGY Texas Outage Tracker: www.viewoutage.entergy.com/tx.aspx
Visit ENTERGY  Texas Online at