SETX Senior Ministry – First Baptist Church Vidor
Today's featured SETX Senior Ministry is "Encore Adults", hosted by First Baptist Church Vidor.
Are you looking for a Southeast Texas senior group that offers social events, the opportunity to develop and strengthen friendships, even travel opportunities?
Plug into the senior ministries of First Baptist church Vidor.
Their active Vidor senior ministry serves Southeast Texas senior citizens aged 55 and over.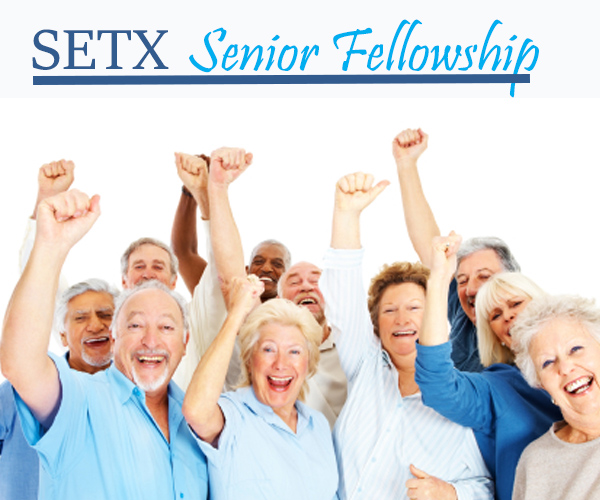 Loneliness can affect Southeast Texas senior health – physical, mental, and emotional.
Finding the right Southeast Texas senior groups to fellowship with can be a real benefit to Southeast Texas senior health in all of these areas.
First Baptist Vidor senior ministries can help SETX senior citizens with a number of these issues.
Check out how First Baptist Vidor senior ministries helps members find new friends, learn new skills, social activities, and more.
The First Baptist senior ministries offer a Southeast Texas senior group that provides acceptance, understanding, and support for Vidor senior citizens.
At First Baptist Church Vidor, senior citizens can enjoy great living.
Vidor senior ministry members learn from one another weekly, enjoy fun activities, and find new life directions.
Are you interested in joining this dynamic Southeast Texas senior group?
Here are some of the activities Vidor senior citizens enjoy through First Baptist: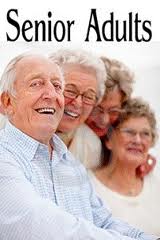 Sunday Worship…………. 8:30am, 11am, and 6pm
LIFE Groups………Sundays @ 9:45am and Wednesdays @ 6pm
Glory Singers……Tuesdays @ 9:00am
Glory Band………..Tuesdays @ 10:00am
JOY Club Lunch Bunch…2nd Thursday of each month at 11:30am
Vidor Senior Homebound Ministry
Day Trips
55 Plus Conferences and Retreats
Extended Trips
The First Baptist Vidor senior ministry has a lot to offer: fun, faith, fellowship – and purpose.
For more information on this great SETX senior ministry, please contact: phil@fbcvidor.org
We hope you have enjoyed today's featured Southeast Texas Senior Fellowship Opportunity.
If you or a special senior in your life have been looking for a Southeast Texas senior group where they can find fun and purpose, we hope this edition of Vidor Senior News has been helpful.
Do you know about a great Southeast Texas senior ministry that you'd like to share?
Post it to the SETX Seniors Facebook Page or contact us to set up a marketing meeting at your convenience.
Daryl Fant, Publisher
(512) 567-8068
SETXSeniors@gmail.com