Share Your Stories of Random Acts of Kindness with Jordan Health Services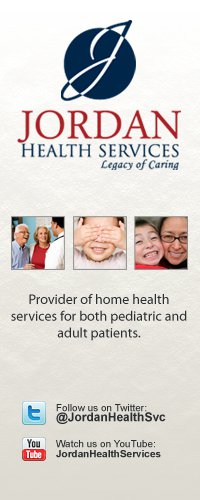 Jordan Health Services, an in-home health care service with various locations in Texas and one in Arkansas, is hosting a contest in honor of Random Acts of Kindness Week.
Jordan Health Services is asking their Twitter followers, Facebook fans and blog readers to share their stories of how a random act of kindness affected their lives. Readers can post their stories on the Jordan Health Services Facebook page wall or as a comment on the blog. Jordan Health Services representatives will choose their top five most inspirational stories to put up for a vote.
The person who wrote the story with the most votes will win $300 to pay if forward. That means they have to spend the money doing something kind for someone else, or a variety of people, but they can't spend any of the money on themselves. Second place wins $200 and third place wins $100.
Once the winners pay it forward, Jordan Health Services will feature the winners on the blog and share how they spent their money.
"Compassionate care is what we're all about, so we're hoping to promote that and encourage others to spread kindness as well," said Susan Stell, chief operations officer of Jordan Health Services. "We can't wait to see what the winners do to pay it forward."
The contest kicked off Monday, Feb. 14, and winners will be announced at the end of March. Jordan Health Services hopes to spread awareness and encourage kindness.
In Southeast Texas, Jordan has offices in Beaumont and Jasper with staff providing home health care services.