Southeast Texas Grandparents – Bring Your Grandkids to the Spindletop Museum Spring Break
Grandparents Guide to Beaumont and Southeast Texas
Education + Fun = The Spindletop Museum at Lamar University Beaumont
Many Southeast Grandparents are looking for the perfect Spring Break activity to share with the grandkids.
Head to the Spindletop Gladys City Museum for Gladys City Heritage Days.
Southeast Texas Grandparents and their grandkids will enjoy a special passport tour of some of the industries, in addition to oil, that have helped Southeast Texas prosper in the past and the present including:
Timber
Ranching,
Rice farming
Railroads and shipping.
Plus your Southeast Texas grandkids will love it when the Gladys City gang blows the gusher each day at 10:30 a.m.
Entry fees are subject to change:
Adults, $5. Seniors (60+), $3. Children (6-12), $2. Children (5 & Under), Free.
5550 Jimmy Simmons Blvd
Beaumont, TX 77705
409-880-1750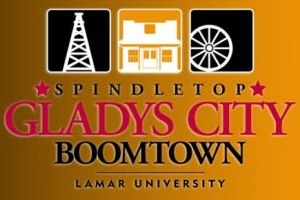 Daryl Fant, Publisher SETXSeniors.com

(512) 5670-8068

SETXAdvertising@gmail.com