Southeast Texas Senior Ministries – Enjoy a FREE Church Bowling Party in Beaumont
Bowling in Southeast Texas – Bowl Star Lanes offers FREE blowling parties for SETX Church groups.
Is your Southeast Texas senior church group looking for a fun activity?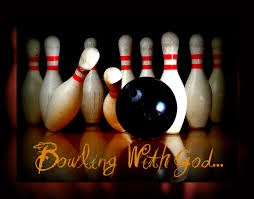 Bowl Star Lanes in Beaumont provides FREE Southeast Texas church bowling parties.
All you have to do is have someone from your group call Bowl Star Lanes and reserve an available time.
Bowl Star reserves times for free SETX Texas church fellowship parties on Monday, Tuesday, and Thursday.
Just call (409) 892-3851 for:
A Bowl Star Lanes Beaumont representative will reserve the time for your free Southeast Texas church party and get you a signup sheet.
Then all you have to do is invite members from your Southeast Texas senior ministry group.
Free Southeast Texas church parties at Bowl Star Lanes are for two hours – and yes, shoe rental is included!
A big SETX Seniors thank-you to Bowl Star Lanes for this great opportunity.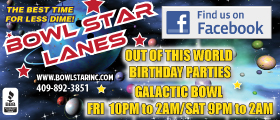 Looking for more Southeast Texas senior ministries?
Visit SETX Church Guide for daily updates from around the Southeast Texas Christian community.