Don't Be Late Sunday- Set Clocks Back 1 Hour Saturday Night
Today on Southeast Texas Senior News we remind our readers that it is time to set our clocks back this Saturday night.
To me, it seems like the whole time change thing is a little confusing and probably not that great an idea.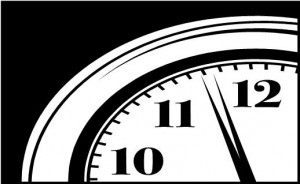 However, I'm not in charge of such decisions and don't like to be late for Sunday church, Sunday brunch, or NFL Sunday games.
All across Southeast Texas and beyond, Americans are going to try to remember which way to move their clocks this weekend.
The quick memory tool is "Spring Forward" and "Fall Back".
To keep in time with the rest of the Golden Triangle and the nation, set your clocks back one hour before going to sleep Saturday evening.

If you'd like an easy excuse to sleep in on Sunday, tell everyone you forgot. That will by you an extra hour all day.
We hope today's edition of Southeast Texas Senior News has been helpful.
Are you looking for more LOCAL news for senior citizens in The Golden Triangle?
We offer over 300 local articles each year for our Southeast Texas senior readers.
You can also "Like" SETX Seniors on Facebook to receive updates from around the Golden Triangle senior community year round.