Watch or Play- Senior Pool Tournament 12/20 & 12/21
Beaumont seniors have spent November and December getting qualified for the Best Year's Pool Tournament coming up on 12/20 & 12/21.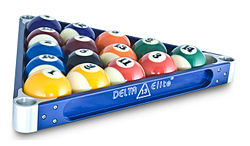 If you have already qualified, enjoy the tournament- and good luck from all of us at SETXseniors.com.
If you have not qualified, check out the tournament as a spectator. You can meet some great people and decide if you should get qualified for the next tournament.
Even if you're not a tournament player and don't want to become one, you'll find that the Best Year's Center is a fun place to play pool with other Beaumont area seniors.
Address: 780 South Fourth Street Phone:
Phone:  409- 838-1902
Hours: Monday – Friday, 8 a.m. – 5 p.m.