Annual Book Sale for Beaumont Public Library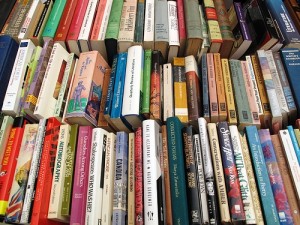 It's time again for the Beaumont Public Library Systems Annual Book Sale held to benefit the library system's programming.
There will be a good mix of donated and gently used library items this year including movies, books, books on tape, large print items, and more. Come browse and find that special item that you have been looking for!
The dates and times of the sale are:
Friday, January 11 – 9:00am – 5:00pm
Saturday, January 12 – 9:00am – 5:00pm
Beaumont Civic Center
701 Main Street
in Downtown Beaumont