Beaumont Senior Dental Care – Dentures & Dental Services in the Target Shopping Center
Today's Beaumont Senior Health Moment sponsored by Dentures and Dental Services Beaumont.
For many Southeast Texas seniors, it's a familiar situation. You've done everything you were supposed to, but some of your teeth just aren't cooperating.
Dentures & Dental Services in Beaumont understands – and they specialize in giving Beaumont seniors "Immediate Smiles".
Dentures and Dental Services is a full service Beaumont dental clinic offering: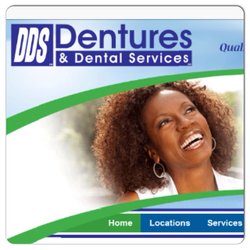 Same Day Dentures
Immediate Dentures
Partials
Crowns
Bridges
Extractions
Cleanings
Implants
Dentures and Dental Services also offers great pricing for Southeast Texas seniors with extractions from $49 per tooth and full sets of replacement dentures from $395.
If you have a dental (or denture!) need, contact Dentures and Dental Services in Beaumont for an "Immediate Smile".
5892-B Eastex Freeway in Beaumont (Target Center)
Phone: (409) 892-2991
Toll Free: (877) 892-2991