International Quilt Show Returns to Houston
The International Quilt Festival is returning to Houston November first through 4th.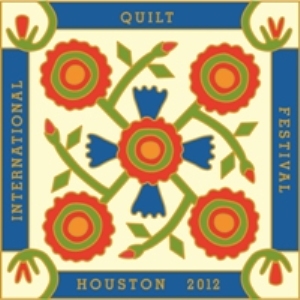 Thousands of world class quilts will be on display for four days.
NEW THIS YEAR is a mix and mingle event. This is a great way to meet up with other quilt lovers and to socialize. The Mix and Mingle will be on Saturday November 3rd from 5:30 to 7:00pm in the ballroom lobby on the 3rd floor.  During the Mix and Mingle event hundreds of dollars in door prizes will be given out.
This year, the "Meet the Teachers" area is in a new location—aisle A and to the back of Hall D. This is where the faculty will give 30-minute free and ongoing talks, with close-ups on video monitors.A list of topics and presenters will be available at the Meet the Teachers area, in Q2, and in the Education Office.
Some local groups are arranging carpools to the event, so ask around your church or quilting circles.
It's Houston, so if you are driving, keep parking in mind. It won't be like Orange or Mid County where we can park close to where we are going without paying.
PARKING: Self parking will be available in the underground parking lot at the Discovery Green for $12.Surface parking is available adjacent to theGeorge R. Brown for $10. The Hilton/GRBgarage is based on an hourly rate, up to $19/day.There is no in-and-out parking.
The George R. Brown Convention Center is huge as is the quilting festival. If you aren't comfortable walking all day, call head and reserve a scooter.
For information on scooter or wheelchairrental, please contact Scootaround at1-888-441-7575 and be sure to mentionQuilt Festival. Or book online atwww.scootaround.com/rentals/q/quiltshouston/
When: November 1-4, 2012
Where: George R. Brown Convention Center. Houston, Texas
Hours: Wed., Oct 31 (Preview Night): 7-10 p.m. Thurs., Nov. 1-Sat., Nov. 3: 10 a.m.-7 p.m.Sun., Nov. 4: 10 a.m.-4 p.m.
Ticket prices:$12 daily adult$9 seniors & studentsChildren 10 and under free.$12 Preview Night (includes one free additional day)$42 Full Show Pass (includes Preview Night)
Click here for information on classes, tours, and special events.