Mature Love Stories – Southeast Texas Senior Tales
Southeast Texas Senior Tales – Mature Love
A few months ago The Garden District in Orange shared a warm story of mature love that we ran on SETX Seniors.
It was a story familiar to many of our Southeast Texas senior readers.
We've been asked to share the story again, which was originally written by Marnell Jameson for The Family Answer Book.
"What My Parents Taught Me About Love" [Marnell Jameson]
Mom's in the hospital. Nothing huge in the scheme of mortality, just a knee replacement. She's 78, same age as Dad, and the joint has just plumb worn out. But our small family frets. Out matriarch is down, and we worry about the small odds that something might go seriously wrong, which some day will happen, but we hope not just now.
After the folks in blue wheeled her into surgery, Dad and I headed to the hospital lobby. "How are you doing?" I asked him, trying to jump-start a conversation.
"Lousy", he said. "The union's at stake."
I knew we weren't talking about the Civil War. "We have a routine," he continued. "I slice the banana. She pours the cereal. I gather the laundry, but she runs the washing machine. I don't know what kind of soap to put in."
All this time I'd been worried about Mom, but at that moment I realized Dad was in the hospital, too. The laundry soap was just the beginning. He was alluding to their daily dance, finely tuned after 53 years of marriage. She makes the plans. He drives. She cooks. He gardens. He turns the bed down. She makes it up. He starts the coffee. If the roles were reversed, she'd feel the same desperate way. What happened to their independence?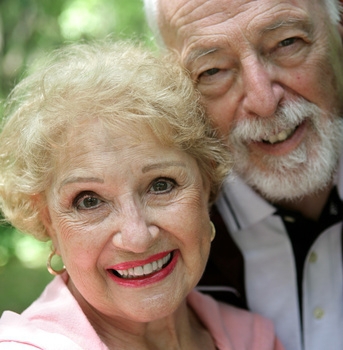 I imagine it was a slow surrender. As in most marriages, couples either wear each other out or break each other in. It happens by degrees. You have to give to gain. Intimacy requires dependency, which requires vulnerability. It's a package deal. And the deeper the love, the greater the risk. I'm glad my parents and their marriage have endured so I could see how scary and beautiful this is.
He continued talking, then drifted off, lost, not in confusion but in terror. He'd brought himself to the brink of his fear and caught a glimpse of how much he needs her. He vacuums. She dusts. She's the zig to his zag.
When we're young, we often look at our parent's relationship and think: Ugh, how dull. We naively compare it to adolescent love, with its erratic pitches of hope, headiness and heartbreak. As a teen, the feelings seemed very real to me in a way that my parents' love didn't. I confused intensity with genuineness. Genuineness takes time.
Mature love picks up where romantic love leaves off, and while very different, it's also in many ways better. Yes, the sun sets, taking its flames, but the moon, more magical, rises. Romantic love delights in novelty, while mature love revels in consistency. Dad knew the two things Mom would most want when she woke up from surgery were her glasses and lipstick, so he had them there for her.
Mature love is the payoff for investing in romantic love-which we all know doesn't always pay-and for doing the work of mature love, the giving to gain. My parents are no longer beautiful, though they are in their day. But they're clearly beautiful to each other.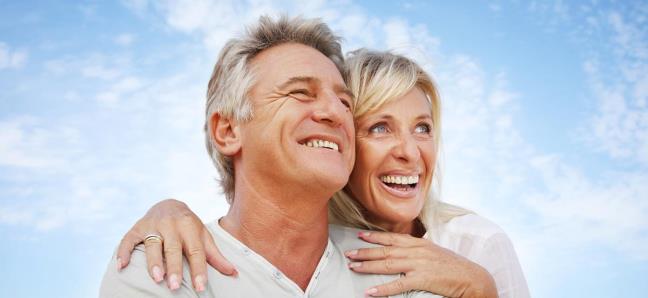 "I miss her," Dad tells me a couple days after her surgery. Though he sees her every day, I know he means he misses her beside him in the bed they've shared for half a century. He misses their routine, the zig to his zag. And I know, after she has recovered, after he's once again slicing the bananas while she pours the cereal, that as a result of all this, they will have moved closer yet one more degree.
A big SETX Seniors thank-you to The Garden District for sharing this wonderful story with us and to all of our Southeast Texas senior readers who have shared it with their friends and families.
Do you havea special Southeast Texas senior love story you'd like to share?
Post it to our SETX Seniors Facebook page.

We hope you have enjoyed today's feature Southeast Texas Senior Tales – Mature Love.