Memorial Day Service at Forest Lawn Memorial Park
Southeast Texas Veteran Events
Memorial Day Observation at Forest Lawn Veteran Memorial
A warm sunny afternoon, the birds are singing, kids are playing, barbeque is going and your family is celebrating. Your family has a strong patriotic line of servicemen and women some of whom are there telling stories of wars and boot camps and others who never made it home from their wars. You laugh as stories are shared and shed a few tears for those you miss. As a nation we remember your loved ones and all the men and women who served so selflessly on Memorial Day. And at Forest Lawn we make sure those that have lost their battles are remembered as well. We will be open and fully staffed to help you find the resting place of your loved one on Memorial Day with flags available.
Memorial Day for many people is just a day for playing volleyball, hanging out at the beach and barbecuing. But for so many more the m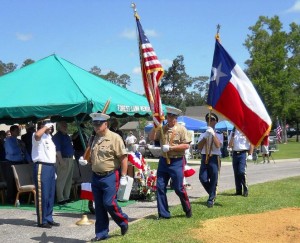 eaning goes so much deeper. Memorial Day is a day we take to remember, to honor to memorialize not only our own loved ones who so bravely and so selflessly served their country but also for all the servicemen and women who gave so much for us and have now passed on. It's a special day at Forest Lawn and a beautiful sight to see, flags gracing gravesites all across the lawn. It is truly one of the most moving moments you'll experience.
For some military families the sacrifices were many. Moving all the time, losing time with a loved one while they were gone. But you also learn a lot of valuable lessons along the way. And you develop bonds that cannot be broken by distance or time. Memorial day is a day of happiness and reflection. We laugh, love, have fun and have moments of reflection that make us smile and tear up a bit. But mostly we are filled with pride. Proud of our Fathers, Mothers, Brothers, Sisters, Uncles, Aunts, Grandfathers, Grandmothers and cousins who made the choice to serve our country. Proud to know that they not only helped to guarantee our rights but in some cases brought new rights to others as well. Proud that we are all Americans.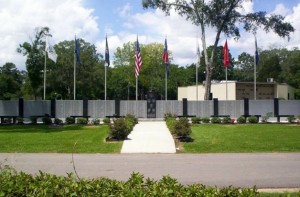 No matter how we celebrate the day it ultimately has the same meaning for us all.. Pride. Pride in our nation and pride in our people. Memorial Day is a day for Barbeque, volleyball, the beach, spending time with friends and family. Sharing memories, telling war stories, passing them on from one generation to the next, making family traditions. Those and more are all a part of celebrating Memorial Day. So on this Memorial Day if we're not already a family tradition, make a trip to Forest Lawn and make this day of remembrance a new family tradition.
Plan to attend the wonderful Memorial Day Service at Forest Lawn Memorial Park  in honor of the men and women who served in the military.
Memorial Day Service at Forest Lawn Memorial Park
Memorial DAy Monday
Starting at 10a
Forest Lawn Memorial Park and Funeral Home
Address: 4955 Pine St, Beaumont, TX 77703 (Click for Map & Directions)
Phone:(409) 892-5912
Click to Visit the Website of Forest Lawn Memorial Park and Funeral Home in Beaumont 
A Dignity Memorial provider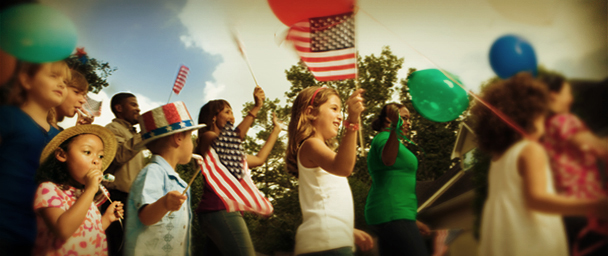 Daryl Fant,

Publisher: Southeast Texas Senior News.

SETXSeniors.com

(512) 567-8068

SETXAdvertising@gmail.com