Senior Day Trip to Huntsville. Friday 11/9.
There will be a great "Senior Day Trip to Huntsville on Friday November 9th.
Be at the Best Year's Center by 6:30a and you'll be back  between 5 and 6pm.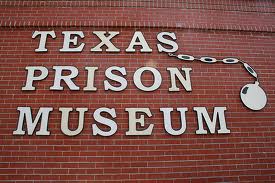 The trip was organized by Dr. Deborah Queen, Director of the YWCA
H.E.A.R.T.S. Museum: New Permanent Museum was completed with a Grand Opening Ceremony appropriately held on Veterans Day November 11, 2009. To compliment the inside exhibits, New Permanent Building has acquired several historically significant pieces. H-1 Huey Helicopter, Cobra Attack Helicopter, a Duece & Half Troop Carrier, Two Jeeps, a Gamma Goat, a Forward Bunker, an F16A Jet, and soon to arrive a M60 A3 Patton Tank.
Prison Museum of Texas.  The Prison Museum features numerous exhibits detailing the history of the Texas Prison System, from the point of view of inmates and men/women who worked within the prison walls. Retired prison employees will assist with tours.
Huntsville Visitors Center. Lunch & Learn, plus 1.5 Hour On Board Tour withGuides
70-Ft. Tall Sam Houston Statue.
Phoenix Project. Imagine a home built with love for art, love for all people around us, and also a home which does not pressure our earth more than it should in this day and age. Imagine being a part of playfully planning and building your own home, using your artsy freedom and your own hands. That's what the members of Phoenix Commotion founded by Dan Philips do. They prove that building homes with salvaged materials is doable and fun.
This will be a Great Trip!
Where: Trip to Huntsville, TX
When: Friday November 9. 6:30a.
Where to meet: Best Year's Center. 6:30a.
Transportation: Vans; Limited Seating $10/Van RideMuseums & Tour Guides: $12
Lunch: $3 – $5 ** Sandwich trays are being planned so we may eat at the beautiful Visitors Center Total
Cost at this Date: $25, Payment Due When You Sign Up
Refund Only if Someone Replaces Your Space