311 Call Center – Beaumont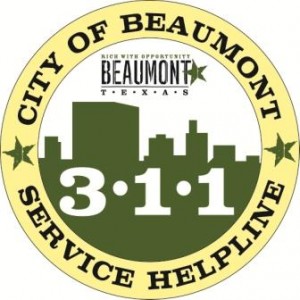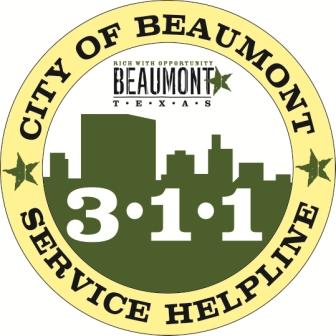 City of Beaumont  311 Operations Center
The purpose of 3-1-1 is to better serve the citizens of the City of Beaumont by providing a central point of contact for information and non-emergency services.
Basically, if you're not sure who to call at the City of Beaumont, call 311 for help and guidance in reaching the right person/department.
When should you call 311?

– Report water leaks. Water leaks can lead to serious problems. Early reporting helps minimize damage.
– Request street repairs. We want our streets to be safe- call if you have a concern (unsafe pothole, broken guardrail)
– Report drainage problems. Call if water is backing up in a way it shouldn't.
– Street sign or traffic sign issues. Street signs are for our safety. Report if signs have been damaged or stolen.
– Request cleanup of high weeds. High weeds can lead to other problems- including trash dumping.
– Schedule garbage pick-up. If you see garbage or dumping that isn't being picked up, call to report.
– Request parks & recreation information or to report an issue with your local park. If equipment in your park is unsafe  or needs repair, let us know.
–  Report parking violations. If you have a safety concern with illegal or unsafe parking, just give us a call.
– Notify authorities of illegal dumping.  We love to keep the community clean- please do report any illegal or suspicious dumping.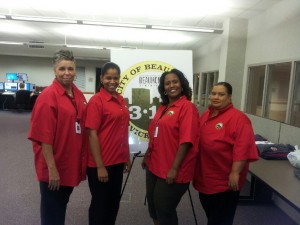 How do  I contact 311?

– Dial 311 within the city of Beaumont from your home or office phone.
– Dialing 311 will work from some cell phones. If it does not work from yours, please Call (409) 980-8311
– You may also Email 311@ci.beaumont.tx.us
Important:
311 does NOT replace 911.
Please always call 911 for emergencies
(Police /Fire /Emergency Response).