Quality Care Services
Quality Care Services provides homecare services for Southeast Texas seniors.
Quality Care assists seniors in seven counties of East Texas and Southeast Texas currently and is licensed by the State to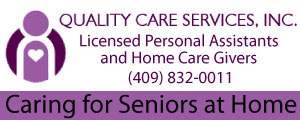 provide service in eleven counties.
Depending on each Southeast Texas senior's health needs and wants, Quality Care will provide you with a:
Caregiver
Companion
Certified Nursing Assistant
This person will assist their Southeast Texas seniors with all kinds of daily activities around the house to help ensure SETX seniors can remain safely in their homes.
Quality Care will make sure that your assistant is capable of handling the tasks you require and has the necessary credentials required for your specific needs.
Quality Care can provide from 1 to 24 hours of home care without a 3-4 hour minimum.
Quality Care Services offers quality Southeast Texas home health – and home help.
Quality Care Services got their start right here in Beaumont, Texas back in 1992.
At Quality Home Care Services, We Share Your Down Home Values.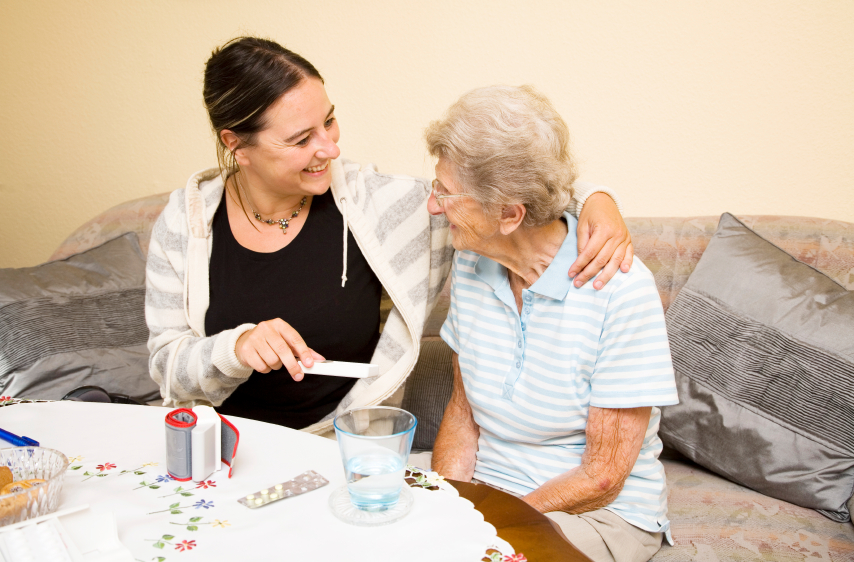 Let Quality Care Services help you with the things that are beginning to require more effort, as well as the things that you can no longer do on your own.
Southeast Texas seniors benefit from staying in their homes longer – physically, emotionally, and mentally.
The Southeast Texas home care services offered by Quality Care let you receive assistance – and if desired- medical care in the comfort of your own home.
Quality Care Services' qualified caregivers are dedicated to helping SETX Seniors remain independent as you enjoy your autumn years. Quality Care appreciates your contributions to our society and looks forward to serving you.
Quality Care Services Include: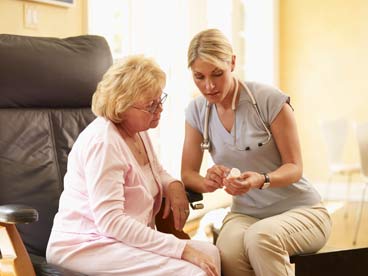 Laundry
Light Housekeeping
Washing Dishes
Cleaning Out Refrigerator
Bagging Garbage and Disposing of it
Making Beds and Changing Linens
Making Grocery List
Shopping For Housekeeping Essentials
Errands, Go to Pharmacy
Performing Reading and Writing Tasks, If Requested
Preparing and Serving Meals
Escort Clients on Trips for Health Care and Services
Personal Assistance
Caring for Routine Hair and Skin Needs
Assist with Taking Self-Administered Medications
Assist with Personal Hygiene Care
Bath and Incontinent Care
Dressing
Feeding
Exercising
Grooming
Licensed Nurses
Licensed nurses are available for Southeast Texas homecare from Quality Care Services upon request.
Please note that Quality Care Services does not bill Medicare.
Licensed nurses are ideal for assisting Southeast Texas seniors with the following services in their own homes: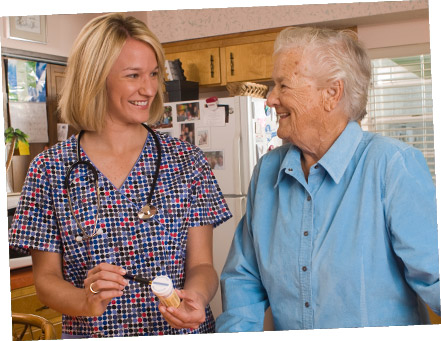 Diabetic Care
Injections
Wound Care
Tracheotomy Care
Extra Needs
Choosing home nursing services from Quality Care Services cuts down on the number of trips you make to see your physician, clinic, or the hospital.
This increases the overall quality of life for Southeast Texas seniors greatly.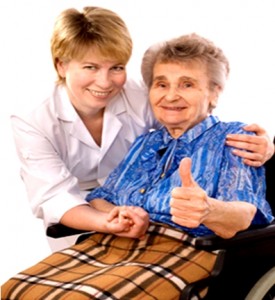 Quality Care offers a number of payment options for their clients.
Quality Care Services Accepts
*Private Pay
*Long Term Insurance
*Workman's Compensation
Quality Care Servies Provides
*Criminal Background Checks
*Theft Bonded
*Veterans Assistance

Quality Care Services is Locally Owned and Operated.

 Quality Care Services does offer regional offices to assist clients across their coverage area:
Beaumont Office
3442 Eastex Freeway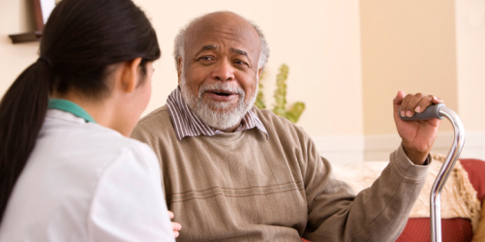 Beaumont, Tx 77703
(409) 832-0011
Toll Free (888) 832-3002
Tyler Office
(903) 882-0900
Toll Free (888) 832-3002
Lufkin Office
1005 S. First St.
Lufkin, Tx 75901
(936) 632-7135
Toll Free (888) 832-3002
Port Arthur Calling Area
(409) 729-2273
Toll Free (888) 832-3002
Quality Care Services – Spring / Woodlands / Conroe Office                                                                                                                                  (281) 362-1155
1110 North Loop 336
Suite 340
Conroe, Texas 77301


Visit Quality Care Services Inc. at www.QualityCares.com