Shangri La Orchid Festival – An Entire Week in October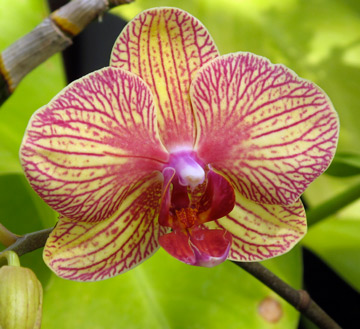 Orchids have long fascinated plant lovers in Southeast Texas and across the world. Our swamps and the Big Thicket are native habitats for some truly rare and beautiful specimens.
At one time, early botanists could literally become rich by traveling into unknown territories and hunting down undiscovered orchids.
One of the truly great places to see orchids is Shangri La Botanical Gardens in Orange.
Join Shangri La in celebrating the orchid, one of the most beautiful flowers in the world. Though the majority of these plants grow in the tropics, Shangri La's Epiphyte House features several spectacular varieties including a number that grow wild right here in Southeast Texas. The Orchid Festival features guest speakers and other presenters to cultivate interest and educate the public about the orchid family.
Shangri La Orchid Festival
October 06, 2012 – October 13, 2012. Recurring daily .
Tuesday – Saturday, 9:00 am – 5:00 pm. Sunday, 12:00 Noon – 5:00 pm.
Shangri La Botanical Gardens & Nature Center . 2111 W. Park Ave. Orange, TX 77631
Call today for more information:  409-670-9113  or visit www.shangrilagardens.org