Southeast Texas Senior Service Organizations: DAR Meeting in Bridge City May 19th
The William Diamond Chapter of the National Society Daughters of the American Revolution (DAR) will meet Monday May 19th.
Have you been interested in joining a Southeast Texas chapter of the DAR?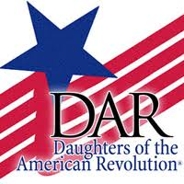 The William Diamond Chapter of the DAR provides Southeast Texas women with an opportunity to play a role in one of our nations most distinguished service organizations for women.
There are 195 chapters of the DAR across Texas.
Here are some notes about the William Diamond Chapter in Southeast Texas:
Meets the third Monday of the Month September – May
Meetings are held at the St. Paul United Methodist Church in Bridge City
Typically meetings begin at 10AM
The May 19th meeting of the Williamm Diamond Chapter of the DAR will feature:
Installation of officers for the coming year
A brief program "Presidential Quotations" by Sylvia Bland
Members of the DAR are descended from an ancestor who served in the American Revolution.
Would you like more information on the William Diamond Chapter of the DAR?
Contact:
Elberta "Bertie" Herman, Regent
Ph: (409) 735-5253
EM: Bertie@gt.rr.com
For more information on the DAR nationally, visit their website: www.DAR.org
For more information on Texas chapters of the DAR, visit www.TXDAR.org