Wild Catter Weekends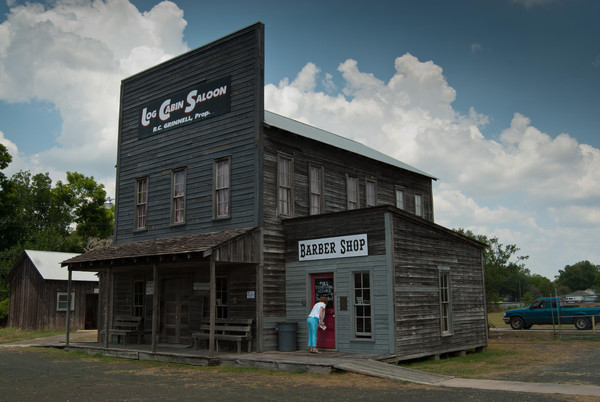 Do you like to combine history and entertainment? Spindletop Gladys City Boomtown hosts an excellent series called "Wild Catter Weekends" ideal for Southeast Texas senior citizens, families, and children. These weekends are carefully constructed to simultaneously inform and entertain.  The Wildcatter weekends offer a great entertainment option for seniors. First, the Wildcatter weekends are free- wonderful for Golden Triangle Seniors looking to stretch their budget or living on a fixed income. This includes free admission and free activities (often aimed at families- so a great opportunity to spend time with grandchildren).
Nestled on the edge of the Lamar University Beaumont campus, Gladys City Boomtown recreates the feel of the wildcatter city that sprang up in Southeast Texas with the historic discovery of the rich oil deposit in the Spindletop salt dome. I know many Golden Triangle Senior Citizens like to visit Gladys City because they remember when Southeast Texas was acknowledged as the center of the universe when it came to energy exploration, discovery, and riches. While most of the glory and riches have moved to Dallas, Houston, Russia, and the Middle East, Gladys City gives us a place to remember when Beaumont, Port Arthur, and Sour Lake were the center of the universe. It's not just Southeast Texas Senior Citizens, whenever I look at the visitor's register I see that people have signed in from Germany, Ireland, Sweden, Canada, and all over the United States.
September's Wildcatter weekend will be held on Saturday September 8th from 10AM to 4PM. The theme is a birthday celebration for Captain Anthony F. Lucas, the engineer in charge of Spindletop's drilling program. Recently discovered correspondence and photographs, not seen in decades, will be on display for one-day only.
Team up with your grandchildren for a special 21st Century Wild Catter's Challenge, a contest in which family members compete in design and engineering challenges appropriate for all ages. Family activity sessions will start at 1pm and 2:30pm. Wildcatter Weekends can get pretty crowded, so feel free to call ahead and reserve a space if you'd like to compete in the family activities.
What: Wildcatter Weekend
When: Saturday, September 8th from 10AM-4pm
Where: Gladys City Boomtown, on Lamar's Beaumont Campus
Cost: Free
Don't miss: Free refreshments and a special blowing of the Spindletop Gusher at 4pm.