Be a Santa to a Southeast Texas Senior This Christmas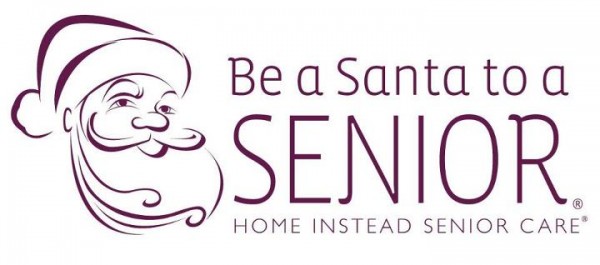 Help a Southeast Texas Senior This Christmas – Be a Santa to a Senior in The Golden Triangle
With so many older adults living alone and in poverty, some Southeast Texas area seniors will undoubtedly be struggling to make ends meet this holiday season.
With the support of the Nutrition Service Center, Some Other Place, area retailers, volunteers and members of the community, the local Be a Santa to a Senior Program of Southeast Texas will collect and distribute gifts to seniors who might otherwise spend the holiday alone.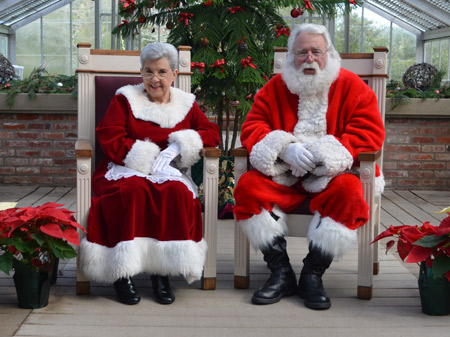 The Be a Santa to a Senior Program in Southeast Texas will kick off November 5th and run through December 20th. Christmas trees, which will go up in a number of area locations (see list below), will feature ornaments with the first names of the seniors and their respective gift requests.
Holiday shoppers are asked to pick up an ornament off special Be a Santa to a Senior  in Southeast Texas Christmas trees, buy items on the list and return them unwrapped to the store, along with the ornament attached.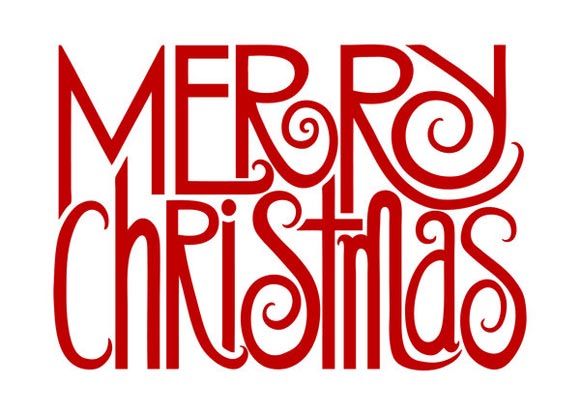 The Be A Santa to a Senior Golden Triangle staff and volunteers  will then collect, wrap and distribute the gifts.
"Be a Santa to a Senior" in Southeast Texas is another way to say 'thank you' to the many seniors who have made such important contributions to our community throughout the years.
For more information about the program, visit www.BeASantaToaSenior.com or call (409) 892-7494.
Be a Santa to a Senior Tree Locations:
Family Pharmacy, Beaumont
John Wayne Hair Stylist, Beaumont
Kroger, Beaumont
Legacy Beaumont, Beaumont
Prosperity Bank, Beaumont
Regional Planning Commission, Beaumont
Wesley United Church, Beaumont
Bone & Joint, Beaumont
Bronze Body, Beaumont
Capital One locations in Beaumont
Carmella restaurant, Beaumont
Chick-Fil-A in the Parkdale Mall, Beaumont
Christian Fellowship Church, Beaumont
Compass Bank locations in Beaumont
CVS on Highway 105, Beaumont
CVS on Phelan, Beaumont
Family Worship Center, Beaumont
Harbor Corp/Clinic, Beaumont
Harbor Hospice, Beaumont
Health South Hospital, Beaumont
HEB Grocery, Beaumont
JC Penney's, Beaumont
Kaplan College, Beaumont
Kings Pharmacy, Beaumont
M&D Hardware, Beaumont
Macy Dept. Store, Beaumont
Market Basket on Fwy 105, Beaumont
Market Basket on Phelan, Beaumont
Pink Chandelier, Beaumont
Sam's Club, Beaumont
Tina's Heavenly Touch, Beaumont
Walgreen's on Calder, Beaumont
Walgreen's Pharmacy on Dowlen, Beaumont
Westgate Baptist Church, Beaumont
World Gym, Beaumont
Bridge City School Administration Building, Bridge City
CVS Pharmacy, Bridge City
Family Pharmacy, Bridge City
Walgreen's Pharmacy, Bridge City
Orange Building Supply, Buna
CVS Pharmacy on Hwy 365, Port Arthur
HEB Grocery Store, Port Arthur
Balero Refinery, Port Arthur
Walgreen's Pharmacy on Hwy 365, Port Arthur
Bronze Body, Port Arthur
Central Mall, Port Arthur
Kings Pharmacy on 9th Ave, Port Arthur
Walgreen's Pharmacy, Port Neches
Bronze Body, Port Neches
CVS Pharmacy, Silsbee
Walgreen's Pharmacy, Silsbee
ACE Hardware, Vidor
Bronze Body, Vidor
Compass Bank, Visor
CVS Pharmacy, Vidor
Family Pharmacy, Vidor
Orange Building Supply, Vidor
Walgreen's Pharmacy, Vidor
Wal-Mart, Vidor
Five Point Credit Union, Nederland
Market Basket, Nederland
Harbor Hospice, Jasper
Walgreen's Pharmacy, Jasper
Big Lots, Groves
CVS Pharmacy, Groves
Market Basket, Groves
Walgreen's Pharmacy, Groves
Bronze Body, Lumberton
CVS Pharmacy, Lumberton
M&D Hardware, Lumberton
Market Basket, Lumberton
Orange Building Supply, Lumberton
Walgreen's Pharmacy, Lumberton
ACE Hardware, Orange
Bealls, Orange
Beaty Insurance, Orange
compass Bank, Orange
CVS Pharmacy on 16th St., Orange
CVS Pharmacy near the hospital, Orange
Palais Royal, Orange
Wal-Mart, Orange
Bronze Body, Orange
Market Basket, Orange
Walgreen's Pharmacy, Orange
Family Pharmacy, Mauriceville
Market Basket, Mauriceville
Brookshire Brothers Pharmacy, Winnie
Prosperity Bank, Winnie
Wilcox Pharmacy, Winnie
Dollar Store, Winnie
Note – Southeast Texas Be a Santa to a Senior locations in Southeast Texas are subject to change.
If you are having trouble finding a convenient location near you, please call  (409) 892-7494.