Happy Grandparents Day!
Wishes for the best Grandparents Day ever, on Sunday September 9th!
Have plans? If not, here are some ideas for your family or friends to make this a great Grandparents Day in Southeast Texas!
Plan on spending time together the entire day! Make sure to Pack a Picnic with goodies from Jack's Pak-It (you'll need this for the late afternoon)..Get your picnic fixin's from Jack's Pak-It on Saturday, because they are closed on Sundays…
We have the itinerary laid out for you. It's a great Sunday Drive in the Country, too!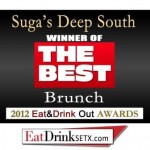 Start out with Sunday Brunch At Suga's Deep South in downtown Beaumont with their All You Can Eat Sunday Brunch- and it's Made to Order and Served Directly from their Kitchen for ONLY $16.95!! Suga's Sunday Brunch Menu Here
Free Movie Matinee – "Crossroads of the Big Thicket" features stories of some of the Big Thicket's most famous and infamous characters. Will be playing at the Big Thicket National Preserve Visitor Center from 1p- 1:45p..6044 FM 420 , Kountze, TX 77625, 409-951-6720
Take in the matinee and then take the Grandparents Day Walk on the Sundew Trail...The 1/4-mile inner loop of the Sundew Trail is a great place for families to explore together, especially in the early morning. Join a ranger for an easy walk on this trail to learn more about the longleaf pine savannah and pitcher plant bog along the way. Bring water and a snack. Wheelchair and stroller accessible.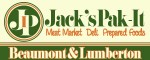 Find a Favorite Spot along the trail to have your Grandparents Day Picnic in the Big Thicket!
See a complete Map of the Big Thicket Here (pdf – so Print and Go)!