Lumberton Nursing Home Residents Enjoy Wednesday Service from First Baptist Church
Hardin County Senior Fellowship
The Nursing Home Ministry of First Baptist Church Lumberton TX
On Wednesdays, First Baptist Church Lumberton provides a service for Lumberton Nursing Home residents.
This is a wonderful program and a real blessing for those Lumberton seniors who have been life long Southeast Texas church members.
It is also a blessing for those who have been brought to Christ in their Golden Years.
A big SETX Seniors thank-you to First Baptist Church Lumberton for providing this wonderful Southeast Texas senior ministry.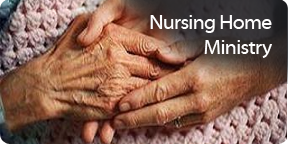 For more information on the Wednesday Lumberton Nursing Home Service (10AM), contact First Baptist Church Lumberton or your Lumberton Nursing Home activities director:
First Baptist Lumberton
119 Church Loop
Lumberton, TX 77657
First Baptist Lumberton Phone: 409-755-4213 
For the First Baptist Church of Lumberton website, please click here.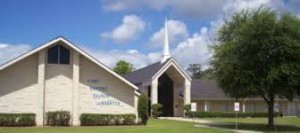 We hope today's SETX Senior News has been helpful to you, a friend, or a loved one.
Do you have a story to share with the Southeast Texas senior community?
We'd love to help.
Daryl Fant, Publisher.

SETXSeniors.com

&

SETX Senior Resource Guide

(512) 567-8068

SETXAdvertising@gmail.com
Are you looking for ways to reach our seniors one on one?
Our Southeast Texas Senior Expo Series was designed from the ground up to give organizations and companies meaningful face time with Golden Triangle seniors.
Did you know, veterans organizations like Southeast Texas VFW Chapters and the American Legion receive free booths at Southeast Texas Senior Expo Series events?
Would you like more information about these Southeast Texas senior events? Click here.

Today's SETX Senior ministry article has been sponsored by SETX Church Guide.
SETX Church Guide tells the stories of Southeast Texas Churches and the SETX Christian Community:
Overviews of our Southeast Texas Churches from Crystal Beach to Jasper
SETX Holiday Service Times
Southeast Texas Christian Events
SETX Fellowship Opportunities
Southeast Texas Vacation Bible Schools, Summer Camps, and Children's programs
SETX Senior Ministries
Check out SETX Church Guide for yourself by clicking here.
Would you like to grow your Southeast Texas church?
Promote your minsitries, mission opportunities, and services on SETX Church Guide:
Daryl Fant, SETX Church Guide

(512) 567-8068

SETXChurchGuide@Gmail.com

We hope you enjoyed today's feature Hardin County Senior Fellowship – The Nursing Home Ministry of First Baptist Church Lumberton Tx.
You can get news, event information, and resources for Southeast Texas senior citizens – we are here to help.