Port Arthur Home Health Provider – Quality Cares
Home Health Agencies in Southeast Texas
Quality Care Services Provides

In-home Speech Therapy, Physical Therapy, and Occupational Therapy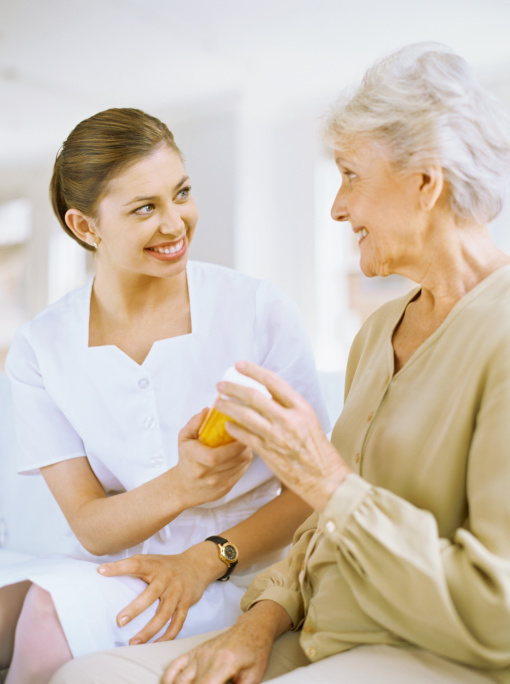 Today's featured Port Arthur home health health provider is Quality Care Services.
Quality Care Services has built a great reputation for providing the highest level of in home health care to senior citizens in Beaumont, Port Arthur, and across Southeast Texas.
Golden Triangle senior citizens are some of the most resilient and independent people in the world. That makes SETX seniors some of the most independent and resilient senior citizens in the world.
One of my favorite neighbors was in her 90s before she ever filled a prescription.
There comes a time for each of us however when it is the right time to ask for a little help. For some people, home care needs will be minimal. Some will only need occasional assistance with groceries or getting to the doctor.  Others will need assistance in the home- maybe some housekeeping or assistance with medical needs.
Other Southeast Texas seniors use home health to provide medical care – managing their diabetes issues, wound care, or rehab after an accident or illness

.

One thing independent Southeast Texas seniors have in common is that if they are going to ask for assistance, they want to know who they are asking. If you're going to invite someone into your home, you will want to be super comfortable with them.

There are a number of great home care professionals in Southeast Texas. A lot of my friends have been really happy with Quality Care Services in Beaumont. Some of the comments I've heard include "above and beyond my expectations", "absolutely dependable", "my attendant really cares- you can tell".

Whether you are days or weeks away from needing to ask for a little help, ask your friends and family for recommendations. Their opinion will be super important to you, as they should be.
After all, someone as independent as you isn't going to invite just anyone in their home.
Find out more about Quality Care Services Southeast Texas home health options by talking with your friends, a Quality Care Services representative, and by checking out their website.
Phone: 888.832.3002
Lufkin Office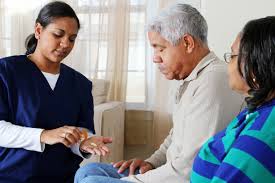 1005 S. First St.
Lufkin, Tx 75901
(936) 632-7135
Toll Free (888) 832-3002
Beaumont Office
3442 Eastex Freeway
Beaumont, Tx 77703
(409) 832-0011
Toll Free (888) 832-3002
Tyler Office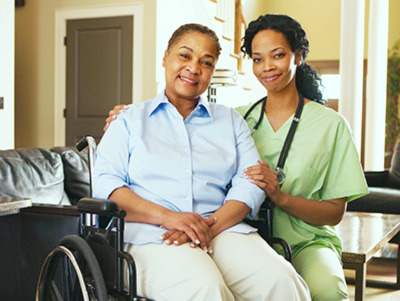 (903) 882-0900
Toll Free (888) 832-3002
Port Arthur Calling Area
(409) 729-2273
Toll Free (888) 832-3002
Woodlands – Spring Calling Area
26460 IH-45 North
Spring, Tx 77386
(281) 362-1155
Toll Free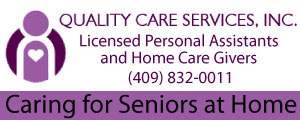 We hope you've enjoyed today's featured Port Arthur Texas home health provider information.
Stay tuned for more Southeast Texas senior news, events, and inspiration right here on SETXSeniors.com.
We are the Southeast Texas senior magazine – online 365 days a year.
You can also "like" SETX Seniors on Facebook to receive updates from around the Southeast Texas senior community directly to your phone or tablet.

Daryl Fant. Publisher

SETXSeniors.com

&

SETX Senior Resource Guide

. Host

SETX Senior Expo Series

.
Do you have questions about senior marketing in Southeast Texas? (512) 567-8068
You can receive quality home health services in Southeast Texas – from Quality Care Services in Beaumont, serving the Golden Triangle and East Texas: (409) 832-0011.