SETX Seniors Guide – Annual Print Directory Coming Soon!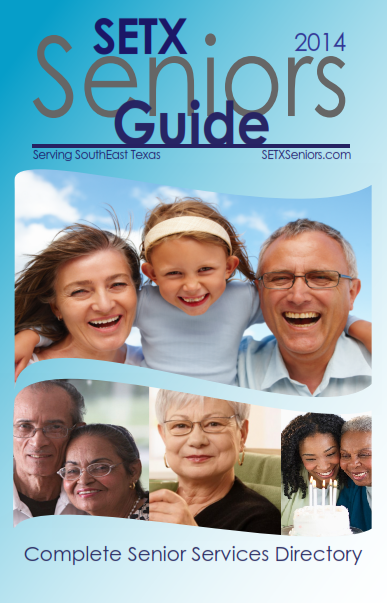 Coming soon!
SETX Seniors Guide, a print directory for Southeast Texas Seniors 
SETX Seniors Guide is a handy annual print directory publication for seniors and their family members that are looking for business that cater to their everyday needs. Also a great reference tool for professionals that are needing to connect their senior clients to local services.
Senior Housing
Senior Home Products
Senior Home Improvement Services
Physicians that cater to Seniors 
Pharmacies
Senior Activity Centers
Dentists  & Dentures
Financial Planning Professionals
Insurance Professionals
Home Health Care Providers
Hospice Care Providers
Assisted Living Products 
Social Services for Seniors
Attorneys that specialize in Elder Care and Elder Need Legal Services
etc!
Distribution will be throughout businesses in the counties of Jefferson, Hardin, Orange, and Chambers. And we will also mail copies upon request!
For businesses wishing to advertise  in our 2014 SETX Seniors Guide, please call us at (512) 567-8068 to receive our media kit.
Deadline for advertising placement is September 12, 2013