Caring for Your Southeast Texas Grandkids? Agencies Offer Much-Needed Help
Southeast Texas Grandparent's Guide
Help is Available for Seniors Taking Care of their Grandchildren
Are you looking for information on caring for your grandkids in Southeast Texas?
Almost all parents look forward to acquiring the new title of grandma or grandpa. Some get that plus one more thing: custody of  grandkids and a long-term commitment to care for them in their own homes.
This is a reality for many Southeast Texas grandparents – it can be rewarding, but it certainly has it's challenges, many of them financial.
This arrangement is increasingly common, but it's not the kind of thing you plan for. When it happens, many Southeast Texas grandparents find themselves scrambling for any available help with food, clothing, added expenses, health and medical assistance and a lot more.
Fortunately, the state and private agencies/companies can provide much of that help to qualifying SETX grandparents through the following programs.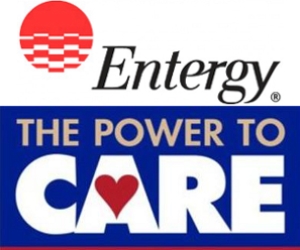 Cash Help for Families (TANF)
TANF provides cash assistance for needy Southeast Texas families with children — including Golden Triangle grandparents caring for their grandchildren.
Monthly TANF payments help pay for food, clothing, housing, utilities and other basic needs. Payment amounts are based on family size and income.
SETX Grandparents caring for their grandchildren may qualify for a one-time TANF grandparent payment plus either monthly TANF payments for the grandchild only or monthly TANF payments for both the grandparents and the grandchild.
Southeast Texas Grandparents aren't required to have custody or guardianship of the child to apply for these benefits, but they must be related to the child and caring for the child in their home.
SETX Grandparent caregivers may receive TANF payments for their grandchild without a review of their own income or resources.
The child's income from child support, survivors' benefits or other sources is reviewed to determine if the child can get these payments.
SNAP Food Benefits
SNAP food benfits help low-income families buy nutritious food to maintain good health. Southeast Texas Grandparents who are caretakers of their grandchildren may qualify for SNAP benefits based on their income and resources.
Medicaid
Medicaid is available at no cost to many qualifying low-income families as well as older adults and people who have a disability. Medicaid provides basic health and medical care as well as dental, vision and mental health services for children.
Children's Health Insurance Program (CHIP)
CHIP helps families who earn too much money to qualify for Medicaid, but can't afford to buy private insurance. Families pay $50 or less for a year of coverage. CHIP covers doctor visits, prescription drugs, vision, dental, mental health and emergency care.
For Application Help and Information
To learn how to apply for TANF, SNAP or Medicaid, visit www.yourtexasbenefits.com or dial 2-1-1. If you're interested in CHIP, dial 877-KIDS-NOW (877-543-7669) Monday through Friday between 8 a.m. and 8 p.m. or visit www.CHIPmedicaid.org.
Other Places to Find Help
These aren't the only sources of help for grandparent caregivers. Area agencies on aging affiliated with the Department of Aging and Disability Services (www.dads.state.tx.us/contact/aaa.cfm) offer a variety of programs for Texans 60 and older. Though not designed specifically for grandparents raising grandchildren, many of these programs — including benefits counseling, home-delivered meals, care coordination and more — can help lighten the load for caregivers.
The 2-1-1 Texas program also can connect you with local, state and federal sources of help, including ones specific to your area. Just dial 2-1-1 or log on to their website: www.211texas.org.
These programs can help Southeast Texas grandparents focus on the emotional rewards of raising their grandchildren rather than the financial challenges.
We hope you find this Southeast Texas senior resource information helpful.
Stay tuned for upcoming articles on:
Southeast Texas senior activities and entertainment
Southeast Texas senior ministries
SETX Senior Health News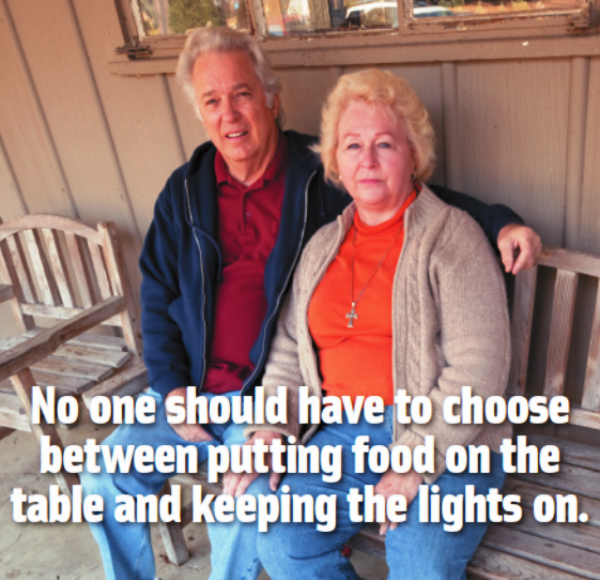 We hope today's information on caring for your grandkids in Southeast Texas has been beneficial.
Stay tuned for more Southeast Texas senior news right here on SETXSeniors.com – your online Beaumont senior citizen's magazine.

Daryl Fant. Publisher SETXSeniors.com & SETX Senior Resource Guide. Host SETX Senior Expo Series.
(512) 567-8068
Email SETX Seniors: SETXSeniors@gmail.com