Southeast Texas Seniors Introduction to: The Harbor Foundation
Southeast Texas and Golden Triangle senior citizens are fortunate to be served by a number of wonderful non-profit organizations and charitable foundations.
In some case, we often hear a foundation's name, but we're not sure exactly what they do.
This is an introduction for Golden Triangle Seniors to Southeast Texas' own local non-profit,  Harbor Foundation.
Harbor Foundation was established in 2006 to assist with providing hospice education to the community serviced by all Harbor Hospice locations.
Harbor Foundation is a non-profit organization trained to provide vital services and programs that make a difference in real people's lives.
Hospice affirms life and regards dying as a normal process.
It is a concept of caring and offers a comprehensive program to patients and their families facing a life threatening illness. Hospice emphasizes palliative (pain management) rather than curative treatment; quality rather than quantity of life.
There are more than 12 diseases or co-morbidities that qualify for hospice care provided by medical professionals. These professionals are trained to be sensitive and responsive to the special needs of each individual and family.
Each year, the Harbor Foundation provides seminars, information, and support to Southeast Texans in need.
If you or a loved one would like more information, please contact the Harbor Foundation or Harbor Hospice with any questions, for additional information, or to request a consultation.

Mission
Harbor Foundation is a 501(c)(3) charitable organization dedicated to improving the quality of life for patients with life-limiting illnesses by raising funds to provide services for the indigent, provide education to patients, their families and the community, assist bereaved family members and such other charitable acts as may be approved by the Board of Directors.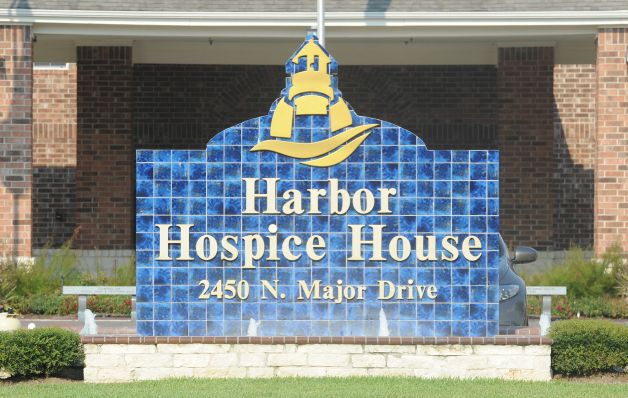 Harbor Foundation is funded through:
·        
Individual Contributors

. Individuals graciously make memorial or personal donations to the foundation which allows the Harbor Foundation to promote hospice education.
·       
  Corporate Donations

. The generosity of the corporate community helps to offset the cost of indigent care.
·        
Grants

. Through grant opportunities, the Harbor Foundation is able to establish programs to assist with the ever increasing cost of health services.

Most Southeast Texas seniors have a close friend or loved one who has benefited from hospice care.

Hospice can be a blessing for our Golden Triangle seniors and their families.

Would you like more information on Harbor Foundation? Click Here.