Thanksgiving Memories from D-Day Veteran Lester Trauth
Lester Trauth – WWII, D-Day Survivor
Remembering Thanksgiving on the Front Lines During World War II
In Southeast Texas, we all have special Thanksgiving memories. 
Mine tend to rev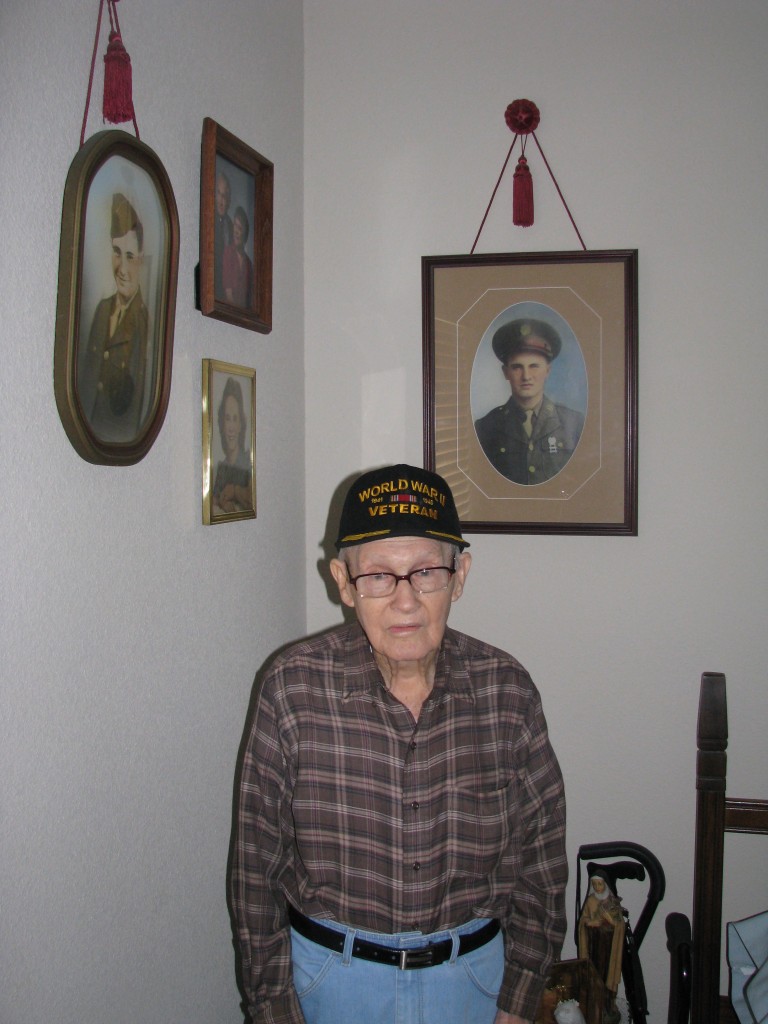 olve around food – smoking a duck at my parent's home in Angelina National Forest, my mom's cinammon rolls coming out of the oven, and my sister Amanda's buttermilk pie.
We profiled Lester Trauth for our "Last of the Greatest" series in the SETX Senior Resource Guide. He shared a Thanksgiving memory with us that also centered around food.
Lester Trauth landed with the 79th landed during D-Day at Utah Beach.
He marched the entire length of the European campaign from hedge fighting in Franche through the liberation of Cherbourg through the final surrender of Germany.
His ribs were shattered by German shrapnel, and he survived numerous other extremely close brushes with German mortar and artillery fire.
In speaking with Lester Trauth, it seemed that the German soldiers were not his most hated adversary during World War II.
Most of his wartime resentment seems to be geared to US Army cooks.
Trauth and the 79th were always on or beyond the front lines for the whole duration of the European Theater. Army cooks seemed to always be able to get away with setting up and cooking miles away in safety shared with senior staff.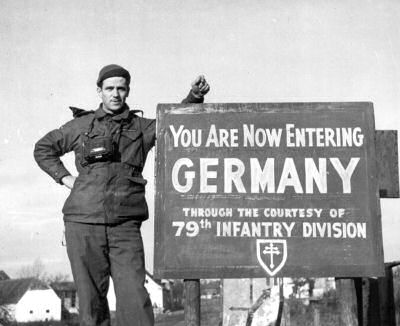 Trauth and his Band of Brothers ate MREs week after week and month after month supplemented only by food foraged and scrounged as they fought through the French and German countryside. Trauth says his team was only served by US Army cooks twice from D-Day through close to the end of the European Campaign.
One Thanksgiving, the 79th was scheduled to be fed in style by Army cooks who were brought to the front lines for the occasion. They could smell real food cooking – the scent of turkey roasting was almost enough to drive a man crazy. Shortly before they were able to actually sit down and enjoy a real Thanksgiving meal the Germans started an artillery barrage. It was business as usual to Lester Trauth and the infantry, but the US Army cooks hastily started breaking everything down to retreat back behind the lines.
As the 79th formed up to march forward, Trauth quickly broke ranks and ripped a turkey leg from one of the gloriously browned Thanksgiving birds that were about to retreat with the cooks. He happily ate it as he marched forward with his friends, ready to meet the Germans in battle on Thanksgiving Day.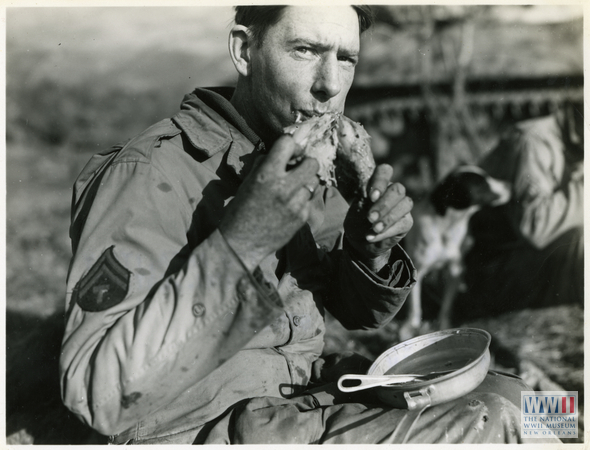 We hope you enjoyed today's Southeast Texas Thanksgiving feature, highlighting memories from one of our Golden Triangle WWII veterans..
We appreciate every minute we were able to spend with Lester Trauth remembering his WWII experience as part of our Last of the Greatest series of biographies of Southeast Texas World War II Veterans in the SETX Senior Resource Guide.

Lester Trauth's son, Lester Trauth Jr., served during Vietnam. He is a resident of Lumberton TX.
Daryl Fant, Publisher

SETX Senior Resource Guide

and

SETXSeniors.com

(512) 567-8068
Email us with recommendations for Golden Triangle veterans to interview: SETXAdvertising@gmail.com
Would you like more Southeast Texas veteran biographies?
Stay tuned.
Thank you to Lester Trauth and all of our Golden Triangle veterans for their service to our nation and to our community.