SETX Senior Christmas Events – A Stroll To Remember, Stark Cultural Venues
For the past several weeks, we've been exploring Christmas events for Southeast Texas seniors.
A key one to add to your list has everything you're looking for in a SETX Senior Christmas event: "A Stroll to Remember" from the Stark Cultural Venues in Orange.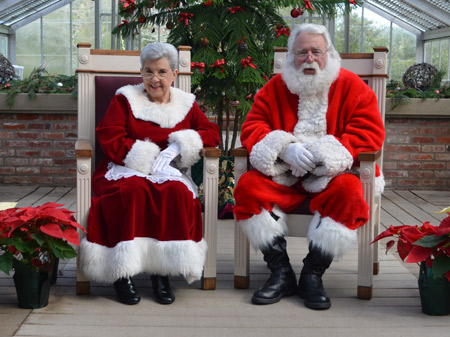 Join Shangri La for special Southeast Texas holiday evening strolls to see new, dazzling light displays and festive, community-decorated Christmas trees lining the pathways of Shangri La.
Celebrate the Southeast Texas Christmas season and walk along Shangri La pathways adorned with hundreds and hundreds of beautiful Christmas lights, scenes, and decorations.
2014 Christmas Stroll Dates:
December 11, 12 and 13
December 18, 19 and 20
December 26 & 27
Create special memories with your grandchildren:
Explore the Children's Garden decorated as a lighted "Candyland". Great for the entire family!
Admission:
Members – Free
Adults – $6 per person
Children – $4 per person
Prices subject to change – Check the Stark Cultural Venues website to confirm.
Bring a non-perishable food item per person to receive half-price admission to that evening's stroll. Food items benefit the local community.

For more information, call 409.670.9113.
Celebrate Christmas at Shangri La Garden's Dreaming of a Green Christmas (Dec. 13, 2014)
Each year, Shangri La lights up and presents a beautiful and memorable Christmas event that can be enjoyed by Southeast Texas seniors and the whole community.
It's wonderful for Southeast Texas grandparents to enjoy with their children and grandchildren.
It's also a great opportunity to update your family photos.
This year, enjoy the holidays.
Gather friends and families for this great Southeast Texas senior friendly holiday event – brought to you by the Stark Cultural venues in Orange Tx.