Southeast Texas Hospice News – Hospice Saves Medicare Dollars
Senior Health News for East Texas and the Golden Triangle
"How Hospice Care Saves Money for Medicare"
On Today's Southeast Texas Hospice News we examine the ways hospice saves Medicare dollars.
Many Southeast Texas seniors have questions about hospice care in the Golden Triangle.
Harbor Hospice is committed to helping Golden Triangle seniors get comprehensive news and information about Southeast Texas hospice care.
Today we look at how hospice care saves Medicare dollars – and provides quality of life for Southeast Texas seniors.
Health Affairs found that hospice enrollment saves money for Medicare and improves care quality for Medicare beneficiaries with a number of different lengths of services.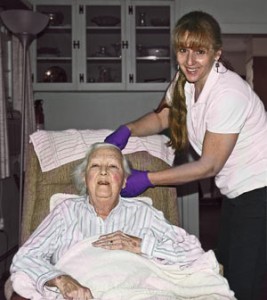 The National Hospice and Palliative Care Organization applauds this study that adds to a growing body of research demonstrating the value of hospice care both in terms of high quality and cost savings.
Led by Amy S. Kelley, MD, MSHS, from the Brookdale Department of Geriatrics and Palliative Medicine at the Icahn School of Medicine at Mt. Sinai, researchers looked at the most common hospice enrollment periods: 1 to 7 days, 8 to 14 days, 15 to 30 days, and 53 to 105 days. Within all enrollment periods studied, hospice patients had significantly lower rates of hospital and intensive care use, hospital readmissions, and in-hospital death when compared to the matched non-hospice patients.
The study reveals that savings to Medicare are present for both cancer patients and non-cancer patients. Moreover, these savings appear to grow as the period of hospice enrollment lengthens with the observed study period of one to 105 days.
There is a lot of news about how Southeast Texas hospice care improves quality of life and eases a stressful transition for the patient and their family.
Study authors suggest that investment in the Medicare Hospice Benefit translates into savings overall for the Medicare system. "If 1,000 additional beneficiaries enrolled in hospice 15 to 30 days prior to death, Medicare could save more than $6.4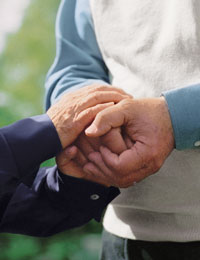 million," they note.
Furthermore, the authors write, "In addition, reductions in the use of hospital services at the end of life both contribute to these savings and potentially improve quality of care and patients' quality of life."
"We know that hospice care addresses so many critical issues involving quality of care at the end of life and that hospice brings dignity and compassion when they are needed most. This new study reaffirms other reasons why hospice is the best solution for caring for the dying in a way that provides patient-centered care and is cost effective for the Medicare system," said J. Donald Schumacher, president and CEO of the National Hospice and Palliative Care Organization.
For  information on Hospice and Palliative Care Services in Southeast Texas, talk with your physician.
We hope today's Southeast Texas Hospice News segment has been helpful for you.
If you're looking for additional Southeast Texas hospice information, stay tuned to SETXSeniors.com – articles, news, and information for Southeast Texas seniors, 365 days a year.

Daryl Fant,

Publisher Senior Resource Guide

(512) 567-8068

SETXAdvertising@gmail.com